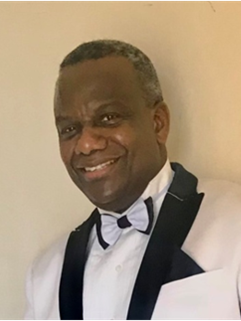 Contact Info
Jean G Moise – Treasurer and Board Chair
Graduated in Electromechanical Engineering as well as in Laser & Fiber Optic; Jean's career has followed many paths in the science world. Currently, Jean Moise is working with a company handling repairing & testing most commercial airlines' electromechanical devices as required by the FAA. Prior to the airline industry, he spent nearly 26 years as a diagnostic engineer with a medical company designing and manufacturing various equipment for eye doctors while adhering to the FDA, ISO, RoHS, and BSI guidelines.
He has spent four years in manufacturing & repairing military electromechanical devices such as jet fighters, servo mechanisms for submarines, tankers, heat seekers, missiles' guidance, rockets, satellites, helicopters, ships, and other military gear. He has also performed diverse environmental laboratory tests for a few military contractors that involved: shock, vibration, fungus, thermal analysis, acceleration, centrifugal force, altitude functionality, and particulate susceptibility microbial contamination. He has also spent a few years repairing electronic typewriters, laser printers, fax machines, and copy machines for Canon Business Machines.
Very attached to his country of origin, Jean believes that all children deserve the same chance to enjoy their lives with dignity, equality, and love, wherever they are, whether their parents are poor or rich. Encouraged by the spirit of serving Haitian children, he decided to join the humanitarian organization Haitian Support Connections as one of the co-founders, Chief Financial Officer & Treasurer.